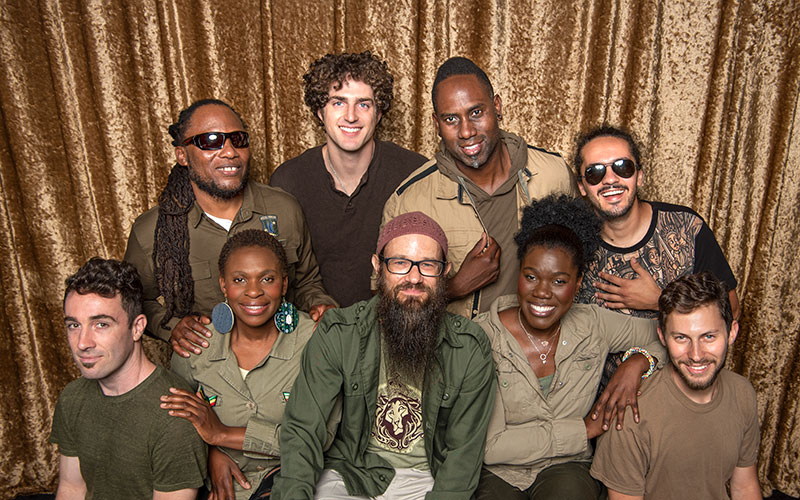 GROUNDATION is one of the world reggae legend for 21 years now.
The mythic Californian reggae jazz band reborned last year around his leader HARRISON STAFFORD, who selected the best musicians from Sonoma State University, like himself. This new generation injects his talent, very impressive technically, and his creativity to the original GROUNDATION's mix of reggae and jazz.
Thousands of fans acclaimed this unique experience of GROUNDATION's sound, that they have appreciated and supported for years.
The album THE NEXT GENERATION is the fruit of this new project, released September 2018 by BACO RECORDS. Each new musician brings his influences and it subtly gives some funk, latino and African notes to the album. The
groove is mad and HARRISON STAFFORD is still powerfull et spiritual! Several world tours met the fans' expectations, showing performances between improvisation and total control.
GROUNDATION will be back on the road from Spring 2020. The first live album in the history of the band will be released by spring.
Something that the band has never done before !